36137 New Melahn Drive, Lake George, MN 55418
612-382-3582
For Immediate Release: January 1, 2019
Press Release
"Pope Francis Heads List Of 'Peace Award' Recipients
For 2018!"
Tuesday, Jan. 1, 2019; Lake George, Minnesota: Pope Francis, US Senator Amy Klobuchar, Rotary International, and Delta Airlines are the 2018 recipients of the 2018 "St. Francis Award" for their work to promote peace worldwide.
Mission Statement: To create an award that extends our Mission at St. Francis Lodge of promoting peace to the world by acknowledging and showing our heart-felt gratitude to those who are making a big difference in the world with unconditional giving to spread peace in the world.
"Each year, beginning on January 1,2019, we will announce 4 Award Recipients for outstanding work in bringing peace to the world. There will be four categories of winners; An Individual (s), A Humanitarian Organization, A Business, A Political Leader", explains Co-Founder of the Award, Sal Di Leo.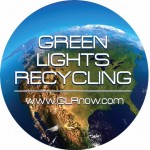 Award Presentation is Underwritten By Green Lights Recycling, GLRnow.com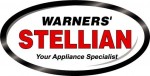 Presenting Sponsor  Warner Stellian, www.warnerstellian.com