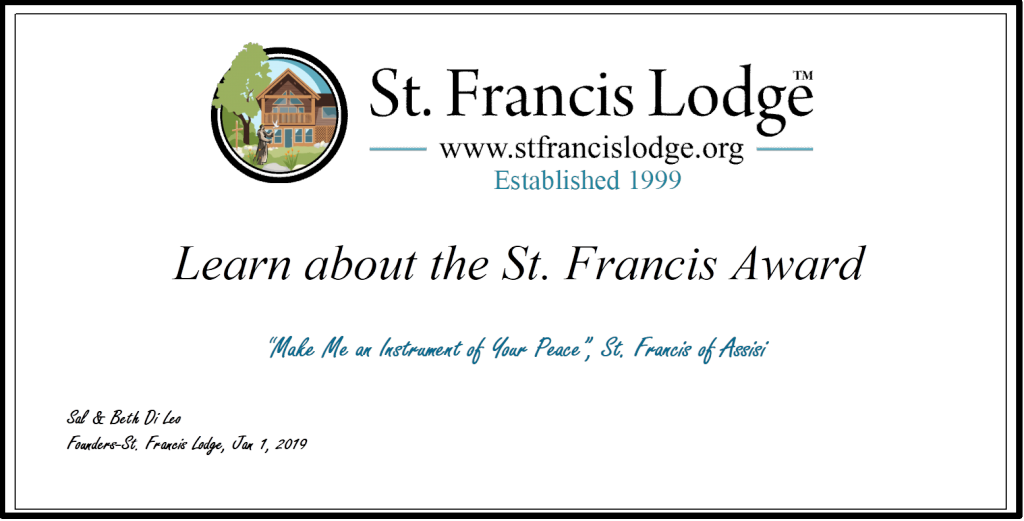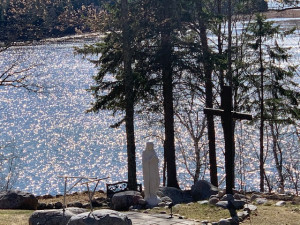 A well lived life is about giving back.
It was our intention to build a place of peace and prayer for women contemplating becoming Catholic Sisters and fully vested Sisters go for free to take time out to be alone with God in nature, at no charge to them.
In 1999, my wife Beth and I purchased a small parcel of land on beautiful Lake George in the Paul Bunyan Forests in North Western Minnesota. This little piece of heaven on earth lies just east of Itasca State Park, the starting point where the Mississippi river begins its 2,500 mile journey to the Gulf Of Mexico.
St. Francis Lodge is our way of giving back to the Nuns whom I am indebted to for raising me as a kid in the orphanage who have made all the difference in my life.
Today, many Sisters from all over come to stay with us. We also let people who are sick or have life challenges come and stay, no charge, to get rest and find peace. The journal notes they leave behind in the lodge and bunk-house are our reward.
We are indebted to the friends, family and those who contribute to the Lodge's success. If you are interested in contributing, please contact us.